Delivery to PRTAF of a complete training centre with a tactical F-16 pilot training system, including training modules for Fighter Controllers (GCI) and JTACs.
On 15th June 2023, the Portuguese Air Force (PRTAF) took possession of their new F-16 simulator training system DART (Deployable Affordable Readiness Trainer). The delivery is a complete training centre with a tactical F-16 pilot training system, which includes training modules for Fighter Controllers (GCI) and JTACs.

DART F-16 Final Delivery to PRTAF (>)
In an open competition, IFAD TS A/S (IFAD) together with subcontractor Arenalogic ApS (AL) was selected as supplier of the training centre to PRTAF (DART-PT). A similar version (DART-DK) has, for several years, been in successful operation at the Royal Danish Air Force (RDAF). The DART systems have been jointly developed by IFAD and AL.
The hand over of the training centre to the PRTAF took place after a thorough final test period at the Monte Real Air Base in Portugal. The DART-PT was delivered after only 15 months of development time, which is impressive as the contract award took place in January 2022.
Enhancing F-16 Tactical Training: The Role of DART System.
"The integration of the DART-PT training centre has significantly enhanced the operationalization of F-16 Tactical Training. Through its advanced capabilities, DART-PT has enabled the execution of swift and meticulously precise training exercises. This technological integration has not only optimized training efficiency but also bolstered the overall readiness of our F-16 crews. We acknowledge DART's pivotal role in elevating our training methodologies and strengthening our commitment to maintaining the highest standards of aerial combat proficiency." – PrtAF DART-PT Program Manager Deputy.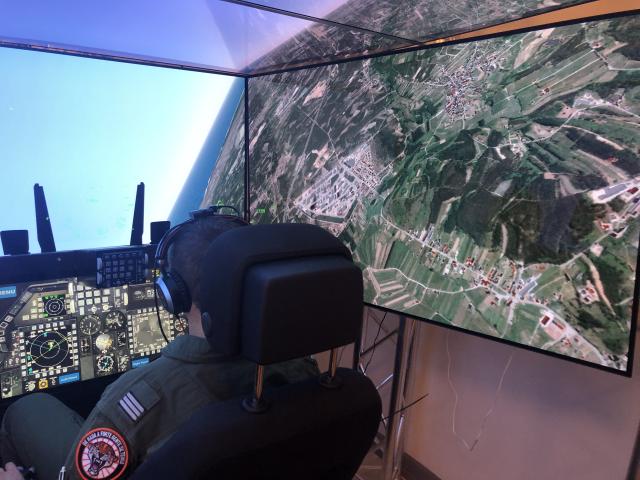 A Combined F-16, GCI and JTAC Training Centre.
DART-PT is a new combined F-16 and JTAC/GCI tactical training centre, which will support the Portuguese defence in educating and training their F-16 pilots in tactical Air-to-Air and Air-to-Ground operations, their Joint Terminal Attack Controllers (JTAC) in Close Air Support (CAS) operations, and GCI personnel.
Distributed training.
The use of proven gateways, with standard protocols for data exchange, such as DIS, HLA and Link16, assures interoperability with other sites, enabling joint distributed exercises, e.g., in Multi-Domain operations.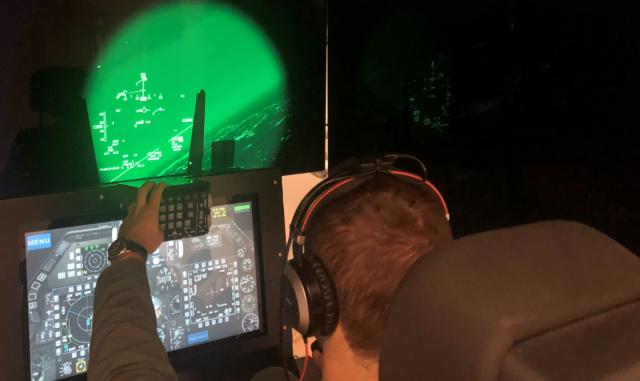 DART - a competitive F-16 training centre.
DART is a fully developed COTS F-16 training solution, with the possibility of national adaptations. DART is currently in operation at four air bases in 3 European countries: RDAF in Denmark, PRTAF in Portugal and BAF in Belgium.
The DART solution is available on the international market for current and future F-16 user nations. The system is extremely competitive in terms of training value, functionality, price, and delivery time.
Feel free to contact us for further information if you find this solution interesting or to discuss a solution that suits your needs. Please contact:
Henrik Fabricius
Director, Sales & Marketing
IFAD TS A/S
+45 6311 8891
Henrik.Fabricius@ifad.dk